Princes Hill Tennis Club currently has six teams in the North Suburban Junior Tennis Association (NSJTA).
Players are graded by ability (rather than age) and are registered in a team ranging from entry-level (D Grade) through to experienced players (A Grade).
Matches are played on a home and away basis over 14 rounds, followed by a finals series over two weeks.
Matches are played either on a Friday evening (most A Grade teams only) or Saturday morning.
For questions regarding Junior Competition please contact us.
To register a player for Junior Competition please download and fill in the Junior Competition Registration form and email it to juniorcomp@princeshilltennisclub.org.au.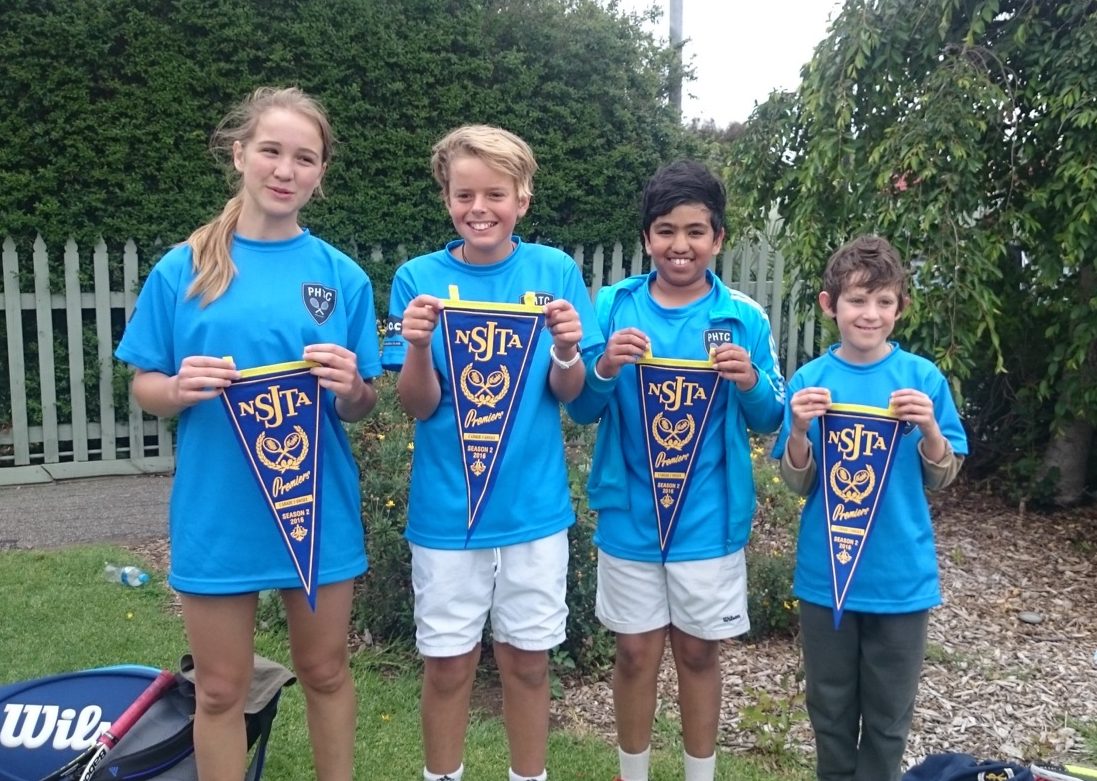 Our victorious C Grade 3 Unisex team – Premiers 2016.