Princes Hill Tennis Club currently has six teams in the North Suburban Junior Tennis Association (NSJTA).
Players are graded by ability (rather than age) and are registered in a team ranging from entry-level (D Grade) through to experienced players (A Grade).
Matches are played on a home and away basis over 14 rounds, followed by a finals series over two weeks.
Matches are played either on a Friday evening (most A Grade teams only) or Saturday morning.
For questions regarding Junior Competition please contact us.
All current and future Princes Hill junior tennis players/parents must sign up and join our new 'Team app'. This is so you can access all information regarding you team and any news items that might arise. Click on the button below to take you there.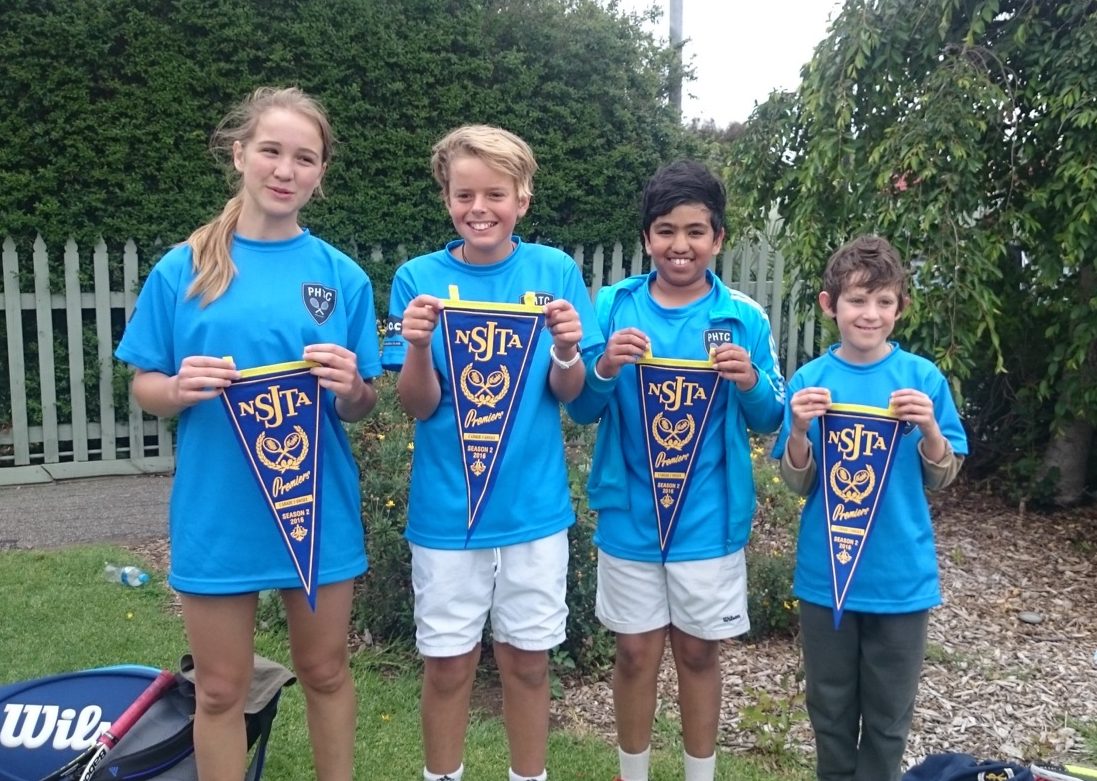 Our victorious C Grade 3 Unisex team – Premiers 2016.